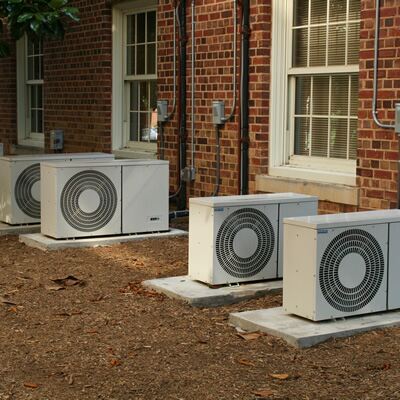 Get the most from your Air Conditioning in warmer weather
Summer is less than a few weeks away and office internal temperatures are starting to increase. It will soon be time to run your air conditioning systems to ensure your workforce are in optimal working conditions. While the air conditioning is a necessary creature comfort, you'll want to do everything you can to keep it affordable.
1. Check the thermostat
Turn the temperature down on your thermostat so it reaches the "cool" setting. Within moments, your system should turn on and provide a stream of ample cooling. If not, it may be time for a call to the A/C specialists which MCL Energy can provide a solution. Get on this as soon as possible, because you don't want to get stuck without air conditioning when it gets too hot. MCL technicians will be on more callouts then so it will be a busier period.
2. Replace your AC filter
After many months without use, the first thing you need to do is change the filter and clean the systems using one of our service technicians. The typical AC filter needs to be changed twice per annum for optimal performance. A filter acts as a barrier between debris and the air conditioning mechanism, so it is vital to keep on schedule. Workforce with allergies should be particularly mindful of their filter change frequency.
3. Thoroughly clean the unit
Since your outside unit is susceptible to the elements, it is important to closely inspect and clean it correctly ensuring correct condenser performance. Clear out any obstruction on the grills and around the unit. Make sure to power it down entirely, then spray the air conditioner coils with specialist cleaner.
On an external unit, the fins serve to dissipate hot air from the unit as quickly as possible. We can ensure using one of our technicians that this is undertake on time and in the correct manner using specialist access equipment when necessary.
We provide Air Conditioning services and solutions for offices, warehousing, leisure and healthcare. Call 01623 741 940 or email us for a quote or more information.