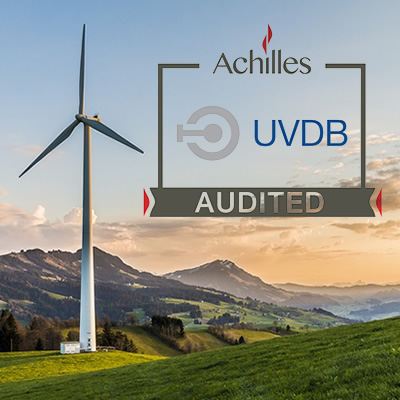 Top marks for accreditation on Achilles UVDB renewal
UVDB is the utility industry pre-qualification system used across the UK. Working closely with key buying organisations in the sector, it helps them achieve the highest standards of supply chain assurance.
MCL have been accredited every year since 2004 as part of supply chain compliance for health, safety and environmental systems both on site and at our offices.
Mark Bagshaw, MCL's Compliance Manager completed the 2018/19 accreditation during May 2018 and our scores for each of the sections improved as follows:
Onsite Assessment
Health and Safety: 99%
Environment: 100%
Quality: 89%
Corporate Social responsibility: 100%
For more information please contact us via email or telephone (01623) 741940 to see how we can help deliver energy saving solutions and technical services for your organisation.